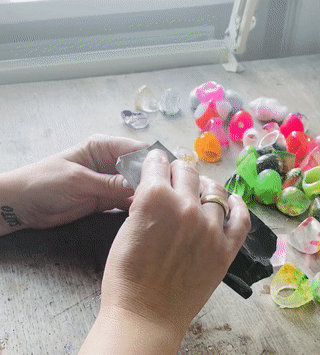 Every ring from Mette Marie Salto, jewelry is unique and has its own personality and meaning. The ring is handmade from the creation of the ring itself to the grinding and polishing. This means that uneven surfaces and variations in colors are the result of the handmade process - and that it is part of the design and expression that you as a customer must be able to see: that your ring is not mass-produced.

I am always looking for the best possible products when I make my jewelry. I use bioresin that contains 50% bio-organic resin, that is safer and more environmentally friendly.
I primarily buy my materials in Denmark as I have the best possible opportunity here to know about their production and at the same time avoid unnecessary CO2 footprints.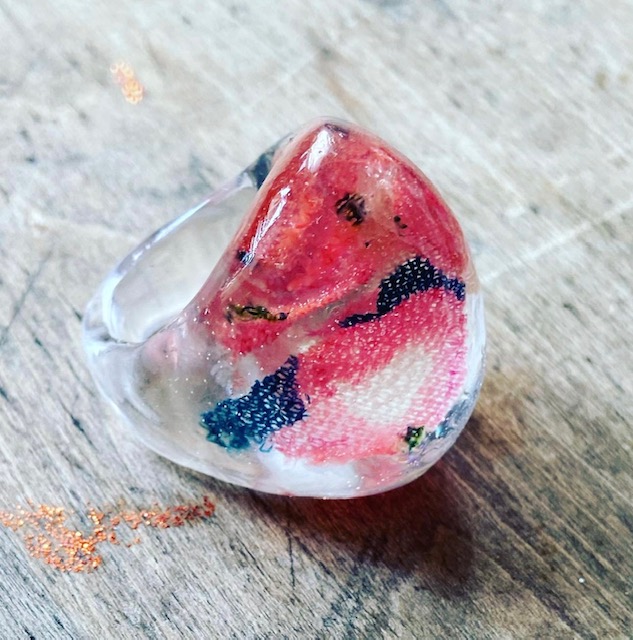 Beauty is everywhere
I do not hold large stocks of jewelry but stick to small productions and production to order so as to think about the environment. I recycle material in my jewelry, items such as fabric, yarn, old jewelry pieces, etc. This is partly with a view to saving on special memories but also with a view to reusing 'used things' in a new form so that they get a new beauty and are recycled. On the whole it is very important for me not to contribute to overproduction in any way.