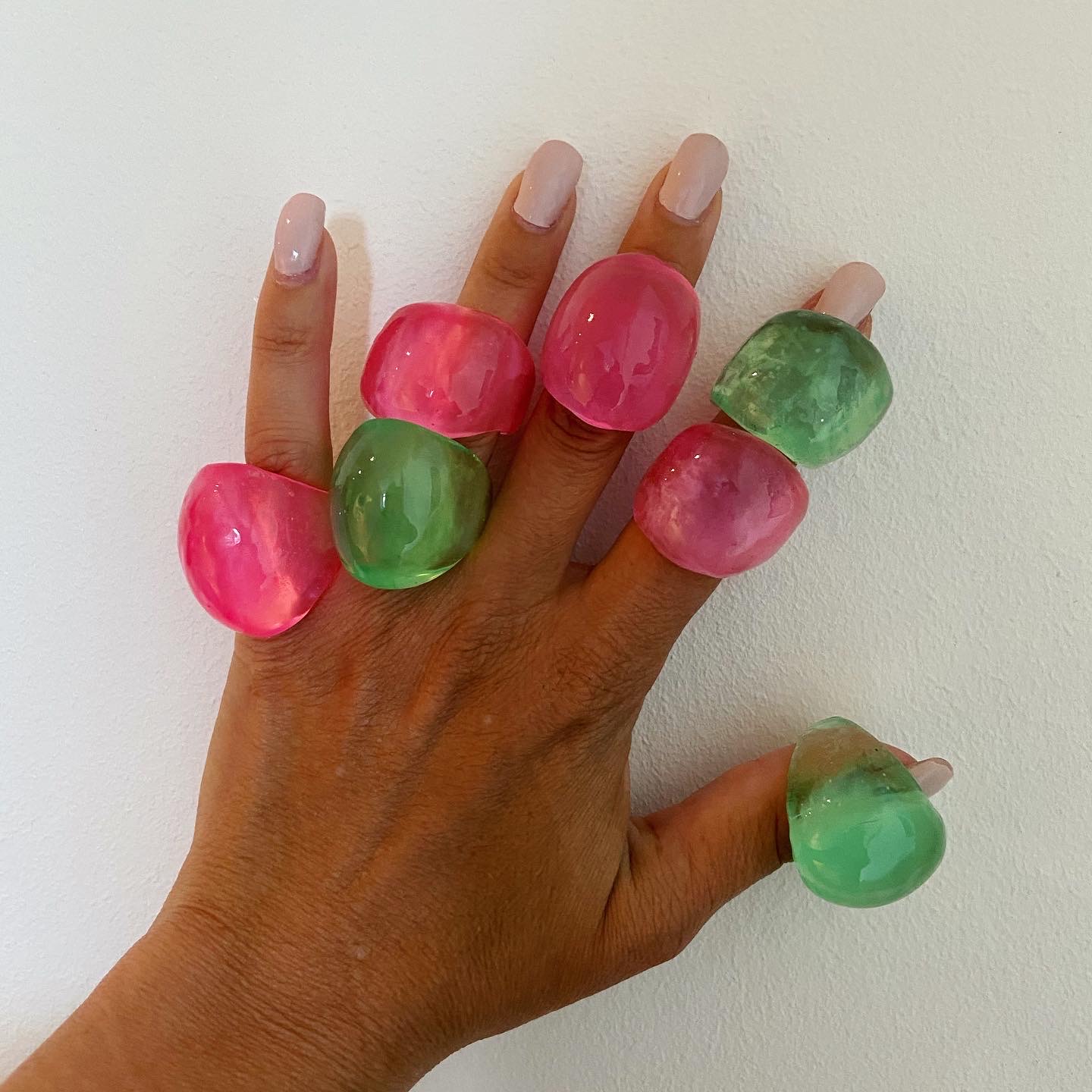 The easiest way to find your ringsize is to measure it with some thin sewing thread on the widest place on your finger - the knuckle.
Make sure not to thigthen the sewing thread to much. After measuring your finger - cut the sewing thread and measure its length with a ruler.
Ringsize can be stated in several units of measurement but the ones we use in Denmark correspond to the circumference of your finger in mm, so if your finger is 53 mm in circumference, you must have size 53.
A resin ring from Mette Marie Salto, jewelry is a farely wide and chunky ring, so it can be a good idea to go up a size to make sure the ring feels comfortable on your finger.
Different ring sizes:


| EU | UK | US |
| --- | --- | --- |
| 48 | I | 4,5 |
| 49 | J ½ | 5 |
| 50 | K | 5 ½ |
| 51 | L | 5 ¾ |
| 52 | L ½ | 6 |
| 53 | M ½ | 6 ¼ |
| 54 | N | 6 ¾ |
| 55 | O | 7 ¼ |
| 56 | O ½ | 7 ¾ |
| 57 | P ½ | 8 |
| 58 | Q ½ | 8 ½ |
| 59 | R | 8 ¾ |
| 60 | S | 9 ¼ |
| 61 | S ½ | 9 ½ |
| 62 | T ¾ | 10 |
| 63 | V | 10 ½ |
| 64 | V ¼ | 10 ¾ |
| 65 | W | 11 ¼ |